[ad_1]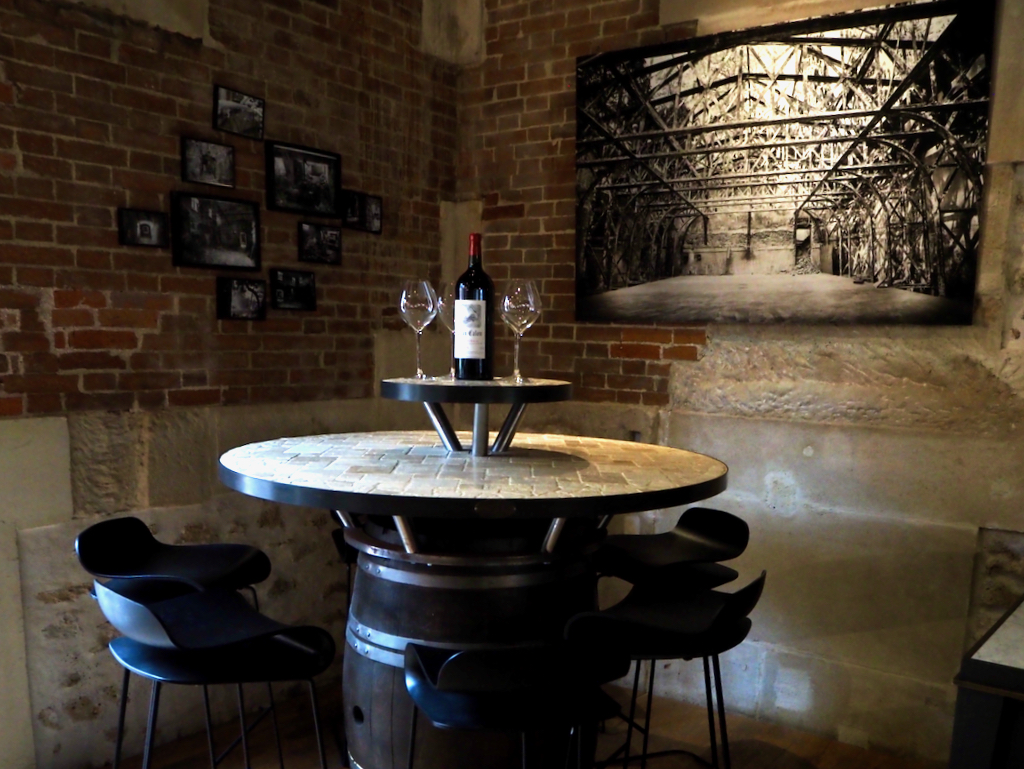 Columbia Hillen
Open to tasting innovative cuisine in a rural setting close to Paris, enroute to Disneyland, in the grounds of a renovated 19th century château?
Then head for Ecole Ferrières, a luxury hospitality school opened in 2015 in a 135-hectare park that also manages onsite restaurants.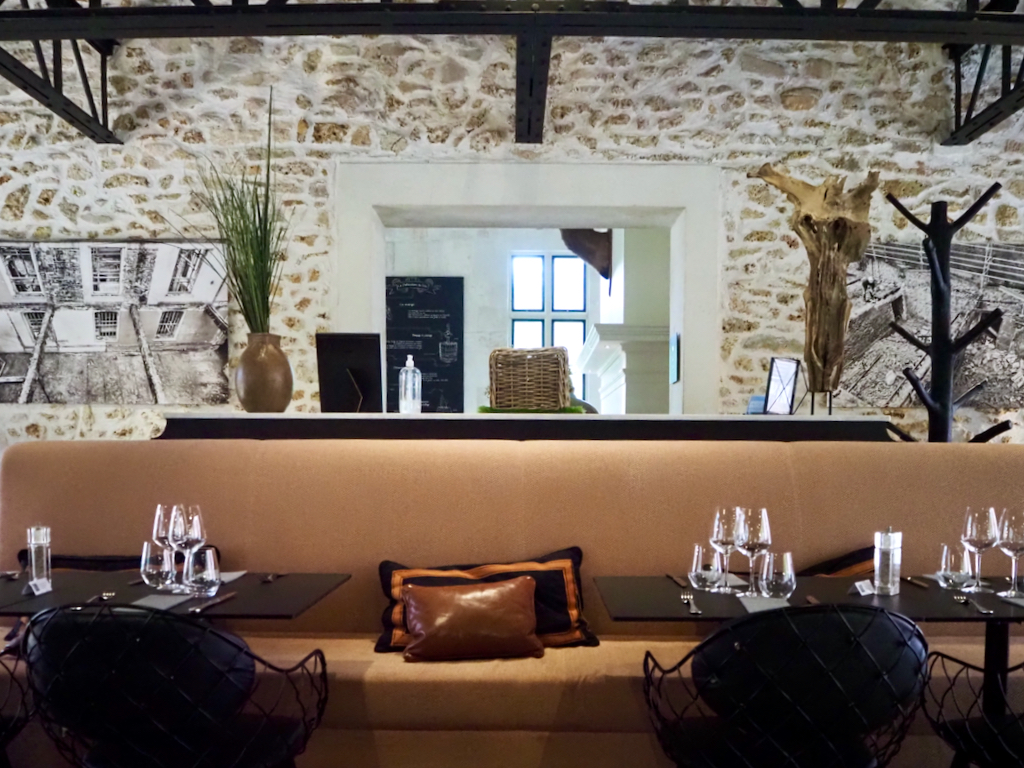 Columbia Hillen
My companion and I lunched at Le Chai, described as 'bistrot gourmet' and were impressed by both the menu and the friendly and efficient service provided by one of the international students, Ali, from Egypt.
Six starters run the gamut from seafood to meat and vegetarian. In addition to salmon gravalax with dill, homemade praline, cottage cheese and mini blinis, there's also Iberian ham shavings with homemade tapenade breadsticks and cream of mushrooms with candied tomatoes and baby spinach.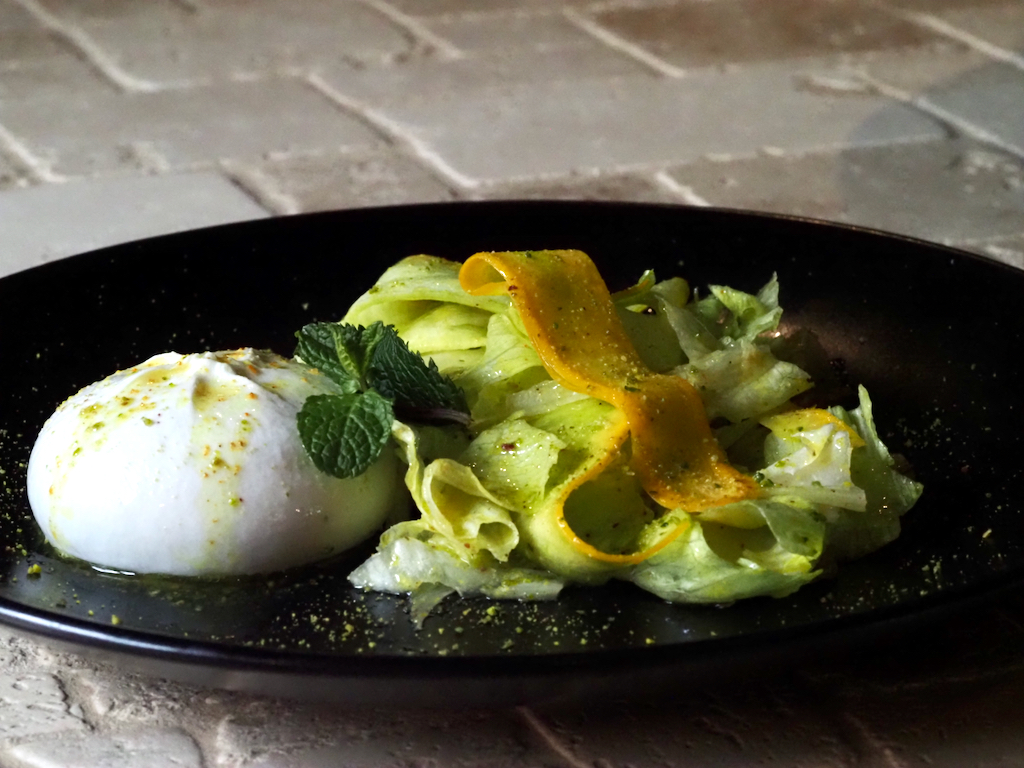 Columbia Hillen
For the more health conscious, there's 'the detox,' comprising kale, candied beets, a trio of quinoa, pineapple and vinaigrette.
My companion opted for one of her favorite starters – the Italian classic, burrata, made from mozzarella and cream, intrigued that it came accompanied by pistachio chips and yellow zucchini tagliatelle. My choice was branded as a 'perfect egg,'  butternut cream, smoked breast of duck, chestnut and comté cheese made from unpasteurised cow's milk in eastern France.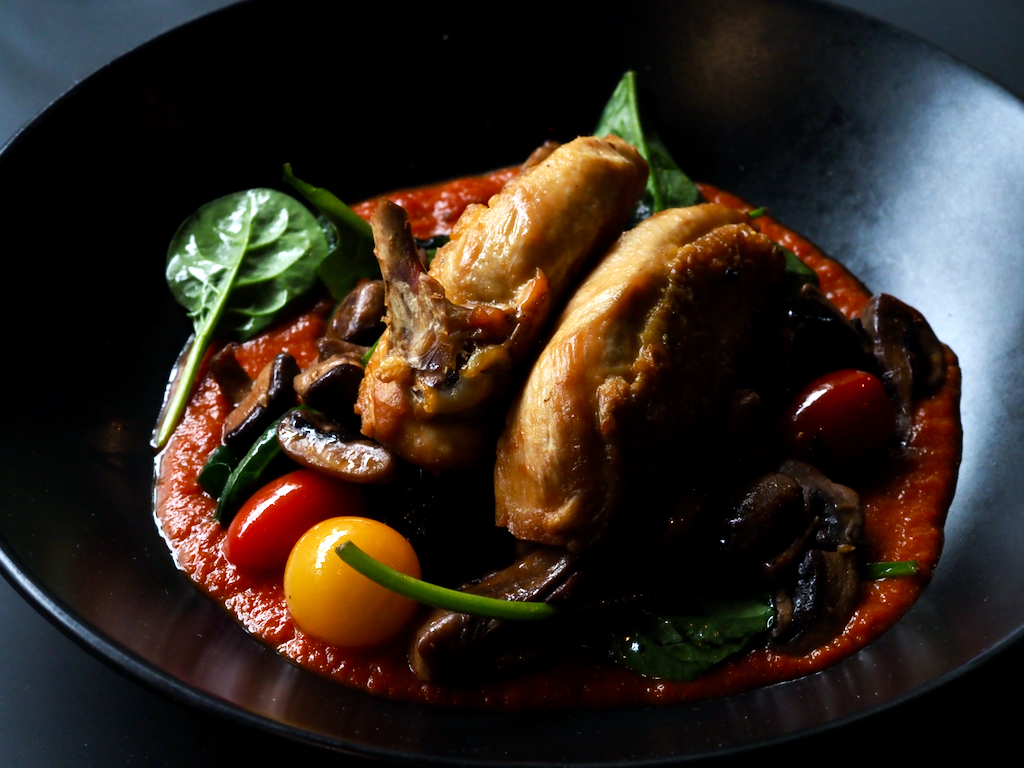 Columbia Hillen
A list of eight mains caters to most tastes, with shrimps in a fine semolina, sea bream rice stew and steamed cod in the seafood category.
Meat dishes feature fillet of Charolais beef with French fries, hamburger with reblochon cheese made in the Alpine region of Haute-Savoie and grilled beef on a skewer with shallot fondue.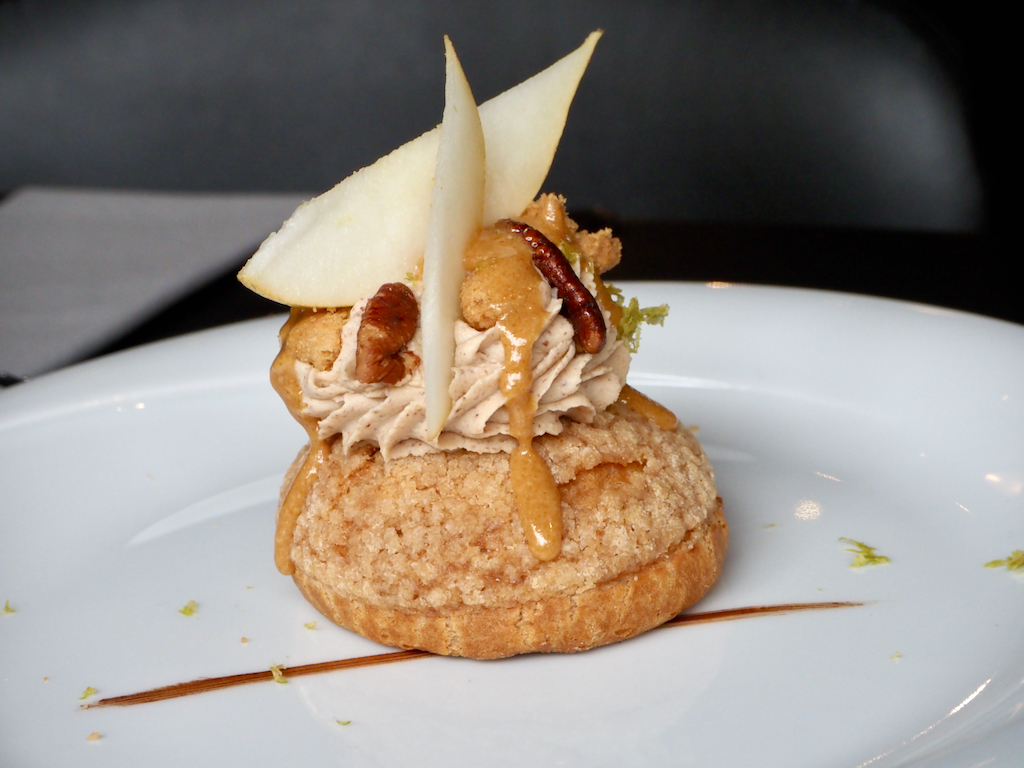 Columbia Hillen
Curious to taste the homemade barbecue sauce, my companion chose the roast ham dish of Iberian pluma, a cut taken from the neck end of the pork loin, alight meat thus the word 'pluma' meaning 'feather.' It was served with a casserole of mashed potatoes, garlic cream and crispy bacon. 
I was less adventurous in my choice, roasted chicken with mushrooms, baby spinach and tomato coulis. But just as happy.
Desserts are diverse, with chocolate in different forms, lemon meringue pie, cheesecake with figs and choux pastry with pecan caramel.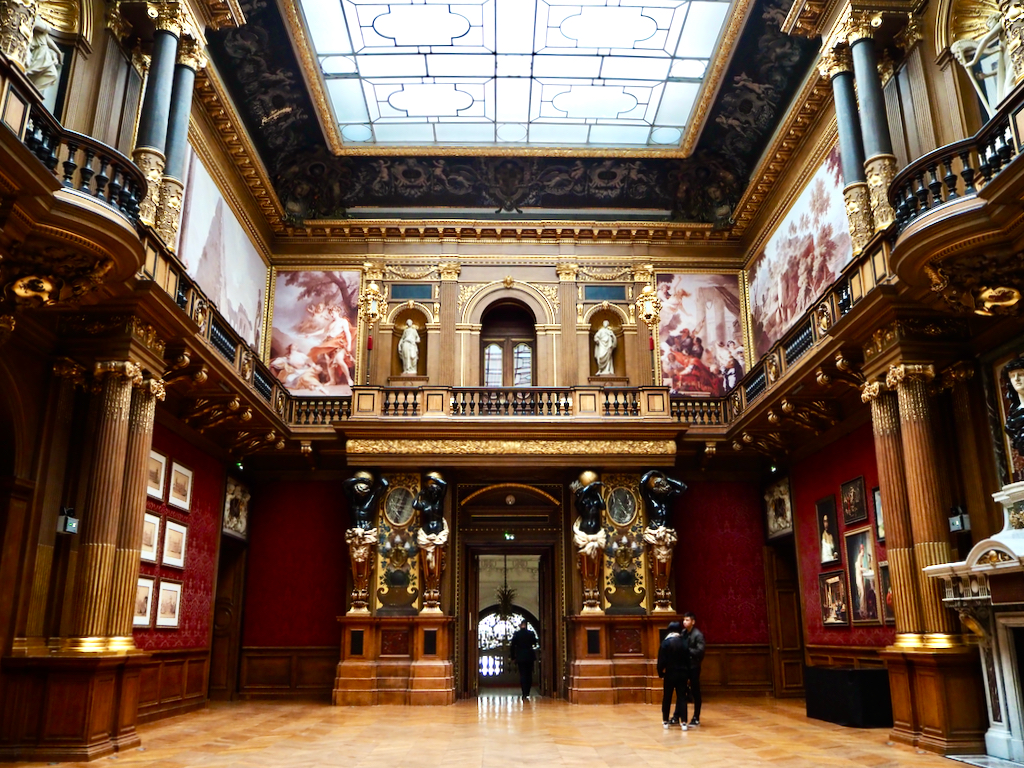 Columbia Hillen
The elegant château next door, built for the Rothschild family, features chandeliers, fine artwork, tapestries and marble columns and hosts seminars, gala dinners and cocktail evenings for both personal and corporate events. It can cater for up to 3,000 people. 
Its many intimate rooms include the Louis XIII lounge and The Blue Room while The Cellars, former kitchens of the château, are connected to the main building by a tunnel and house modern tasting rooms.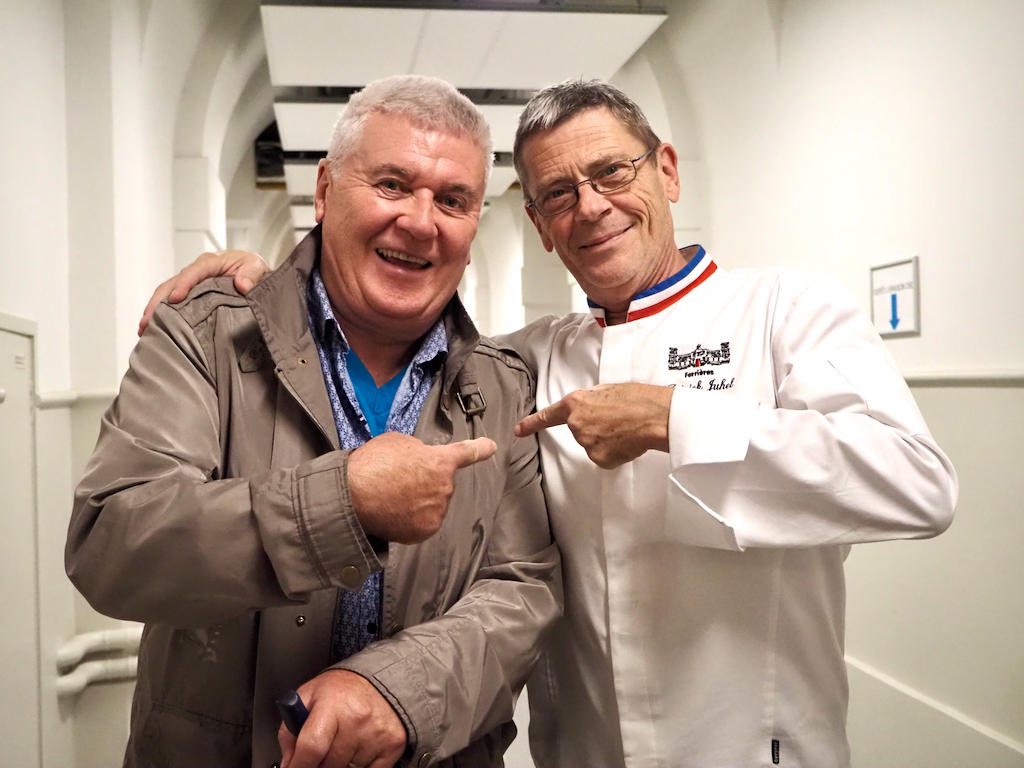 Patrick Juhel (r), awarded the « Meilleur Ouvrier de France » title in 2000, is the Executive Chef overseeing the kitchens at Ferrières Castle. Photo by Columbia Hillen
The White Room, the former music room of the Rothschild family, houses an intricate fresco on the ceiling with numerous mouldings. The Grand Salon, in the heart of the château, reflects a majestic decor of ebony, bronze, marble and fine gold.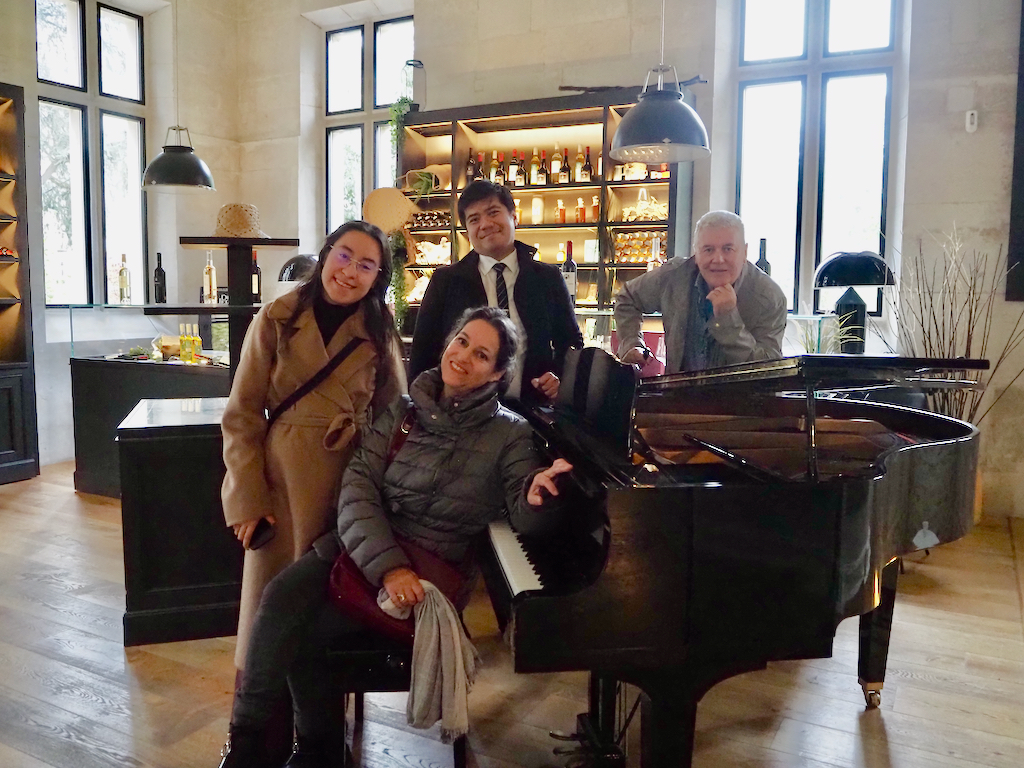 Patricia Liogier de Sereys (center front) with Patrick Andrew Garrido, International Business Development  for Ecole Ferrières (rear center) and friends. Photo by Columbia Hillen
Owners of the school and restaurants also operate the four-star, 232-room hotel, The Paxton Paris Marne La Vallée, located just 800 meters away.
Our visit to Ecole Ferrières was facilitated by Patricia Liogier de Sereys, a true internationalist with a love for Paris. Mexico-born, Patricia lived in the US before moving to the City of Light where she established her own hospitality company Paris S'il Vous Plait with clients in a range of sectors including upscale hotels and restaurants.



[ad_2]

Source link
John Miller has been writing about science, gaming, and tech culture for over a decade. He's a top-rated reviewer with extensive experience helping people find the best deals on tech and more.