[ad_1]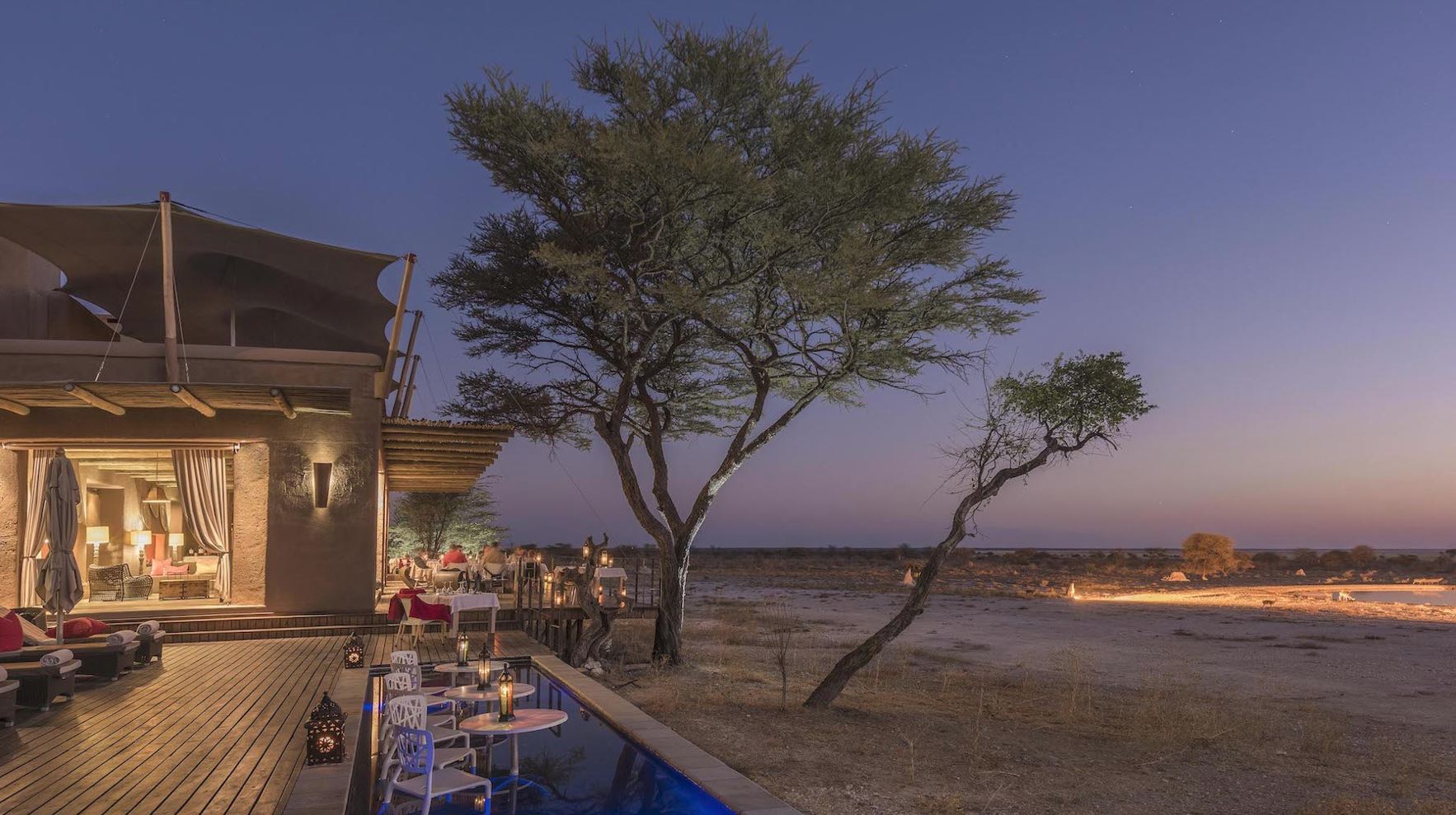 Images by Secret Namibia
Regardless of how many grand hotels or resorts you've stayed in over the years, or cities and countries you've visited that have been high on your bucket list, nothing quite rivals the experience offered by an African safari adventure.
Popularised by celebrities, and even members of the British Royal family, over the last couple of decades safari trips to 'the mother continent' are now extremely in vogue. However, these aren't the rough and tumble expeditions of years past, nowadays African safari trips epitomize luxury with incredible scenery and break taking natural wonders meeting opulent accommodation choices and first-class hospitality.
South Africa, Kenya and Botswana have long garnered acclaim as go-to luxury safari destinations but considering just these nations only would pay a huge disservice to one spectacular Southwest African country brimming with abundant wildlife and a plethora of grand resorts: Namibia.
From the best luxury activities to enjoy, to the greatest grand accommodation options, if you're thinking about booking a high-end safari vacation this is why Namibia should top your list.
Accommodation Fit for Royalty
Befitting of a nation celebrated for its spectacular contrasts, Namibia is home to scores of stunning accommodation options perfectly suited to an ultimate luxury safari getaway.
From the capital Windhoek through to the fascinating region of Swakopmund, high-end travelers will find everything from opulent camps fitted with majestic chalets through to luxury tree house hideouts that have to be seen to truly be believed.
Ideally situated for a trip to the iconic Etosha National Park to spot wildlife, Onguma The Fort is one such luxury lodge that stands out for its plush Moroccan-inspired decor. The camp boasts eleven luxurious bush suites fitted with all the latest modern amenities and comforts that you need to kick back in style.
Optimizing views of the striking surrounding landscapes, the camp has a mega central tower that overlooks the vast Etosha. For newlyweds, or those celebrating a special occasion, there's even the decadent 'Sultan suite' which contains a private viewing deck, the perfect place to enjoy an evening dining on gourmet food from the first-class kitchen.
Another rival to the title of best luxury accommodation option in Namibia is Serra Cafema. Nestled on the banks of the Kunene River, here guests can retreat from the hustle and bustle of daily life and breath in rejuvenating air, all from the comfort of an elegant wooden chalet.
As well as the expertly designed wooden chalets, crafted to really maximize natural light, guests here can take a dip in a sparkling pool or even take a nap underneath the dreamy Namibian sky from an elevated private deck.
Notable mentions for other luxury accommodation options include the stunning Little Kulala camp and Damaraland camp, located in one of Namibia's most dramatic wilderness regions.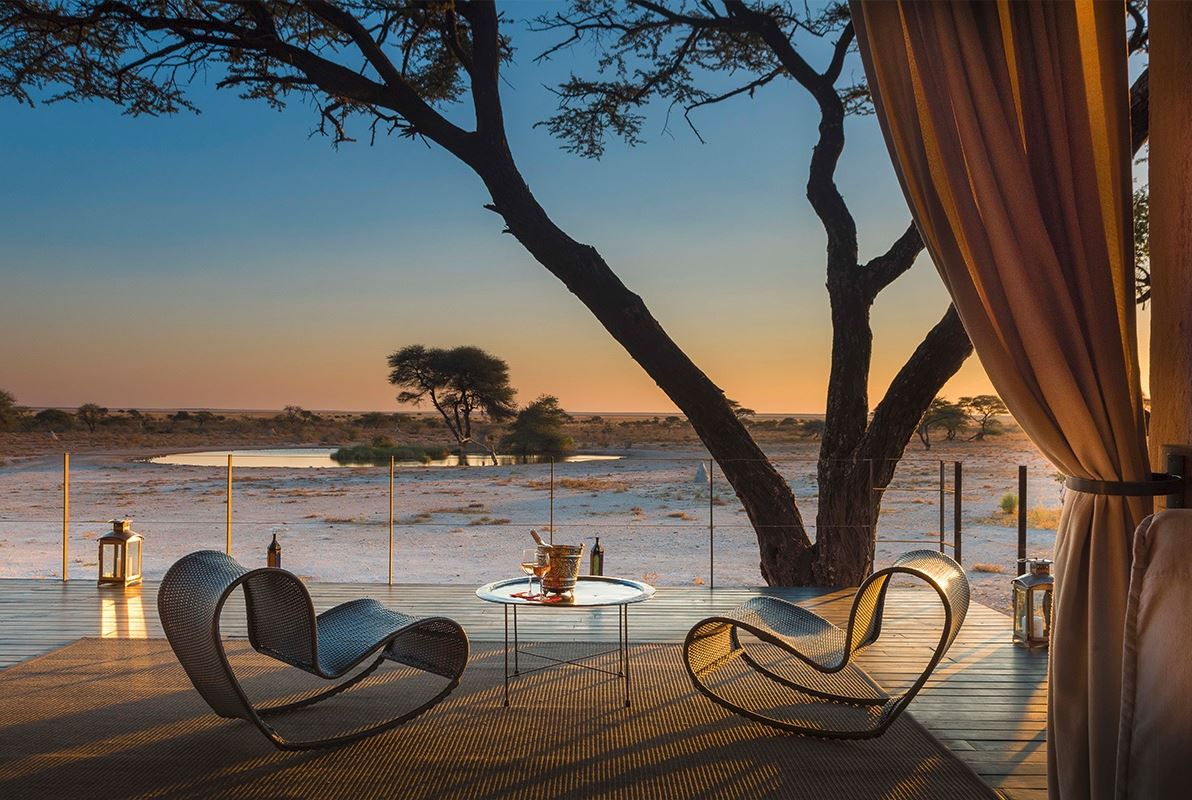 Luxury Activities & Adventure
Although it may be quite difficult to drag yourself away from your opulent digs, if you do manage to summon up the courage you won't be disappointed because Namibia offers a treasure trove of luxury activities to enjoy.
If you're unperturbed by heights, and you want to take in some marvelous aerial views of the country's striking landscapes, be sure to book a hot air balloon ride. Popular balloon ride routes will whisk you across the Fish River Canyon, the second-largest canyon in the world and you'll often be given a bottle of champagne to inject an extra touch of glamour into the experience.
There are few other activities that encapsulate luxury more than a spot of sailing and here in the 'Soul of Africa' luxury travelers can enjoy that too. Hop aboard a boat and glide down the Kunene River, enjoy gourmet snacks as you go. Alternatively, luxury boat trips are offered over in the Skeleton Coast region where you'll also be afforded the opportunity to view some whale and dolphin species.
Finally, no luxury trip to Namibia would be truly complete without heading out on a private guided game drive to experience the country's abundant wildlife up close. Jump in your safari vehicle and be prepared to be taken on the journey of a lifetime as you roam across arid plains in search of the  Big 5 animals in Africa.
After a long game drive, you can even retreat to a picturesque spot and indulge in an amazing dinner as you watch the crimson sun set over the horizon.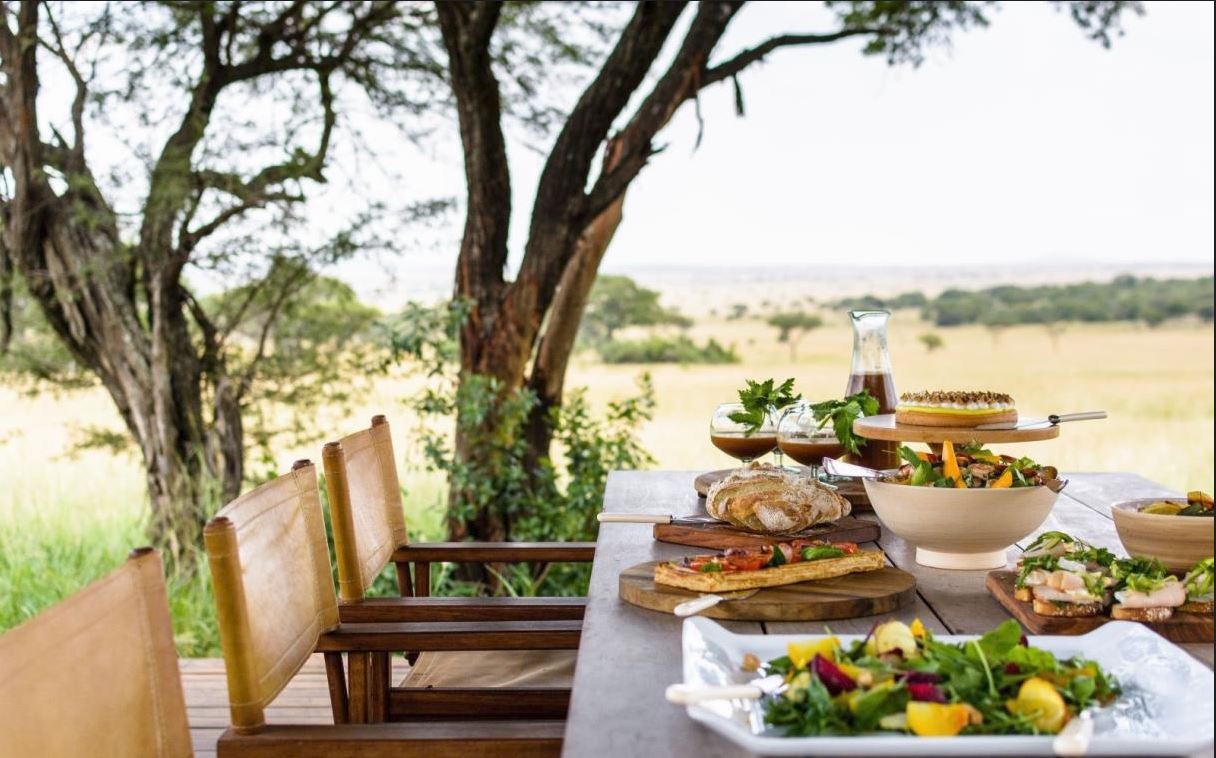 Gourmet Food & Drink
As alluded to above, guests can expect to receive first-class hospitality at many of the country's luxury camps and this of course extends to food. The cuisine in Namibia draws influence from modern European, in a nod to the nation's German colonial past, so expect to find plenty of expertly-crafter European staples.
 You'll also be able to find plenty of scrumptious South African cuisine on your luxury adventure whilst traditional Namibian food can be sourced from markets in and around the capital Windhoek.
In terms of drink, although Namibia may not be as synonymous with expert wine production as South Africa, there are vineyards that produce tasty bottles.
The gorgeous Otavi Valley is home to one such native producer and this family-owned business offers visitors the chance to explore their boutique wine cellar that comprises a collection of delicious white blends, refreshing Roses and rich reds that guests can enjoy all-year-round.
Choosing A Luxury Safari Company
Owing to the increase in demand for luxury safari trips to Namibia, in recent years more and more operators have entered the market, each offering unique packages that cater to all different types of travelers.
However, just like organizing any other luxury vacation, it's important to do your research before you make a booking. Be sure to check out recent reviews to establish a feel for other traveler's experiences and it's always a good idea to establish what type of support is available whilst you're away.
The best luxury safari operators tend to be the ones that are based in Namibia because they have first-hand local knowledge. Companies like Secret Namibia for example, who are based in Swakopmund, pass on helpful tips and insight about the best places to visit whilst their Namibia luxury safaris are completely bespoke which is a big benefit if you don't want to be restricted by rigid pre-made itineraries.
Finally, it's sensible to research whether or not your prospective operator of choice is independent. Independent operators are more inclined to give you impartial advice and they can craft a package tailored towards your budget and tastes.



[ad_2]

Source link
John Miller has been writing about science, gaming, and tech culture for over a decade. He's a top-rated reviewer with extensive experience helping people find the best deals on tech and more.