[ad_1]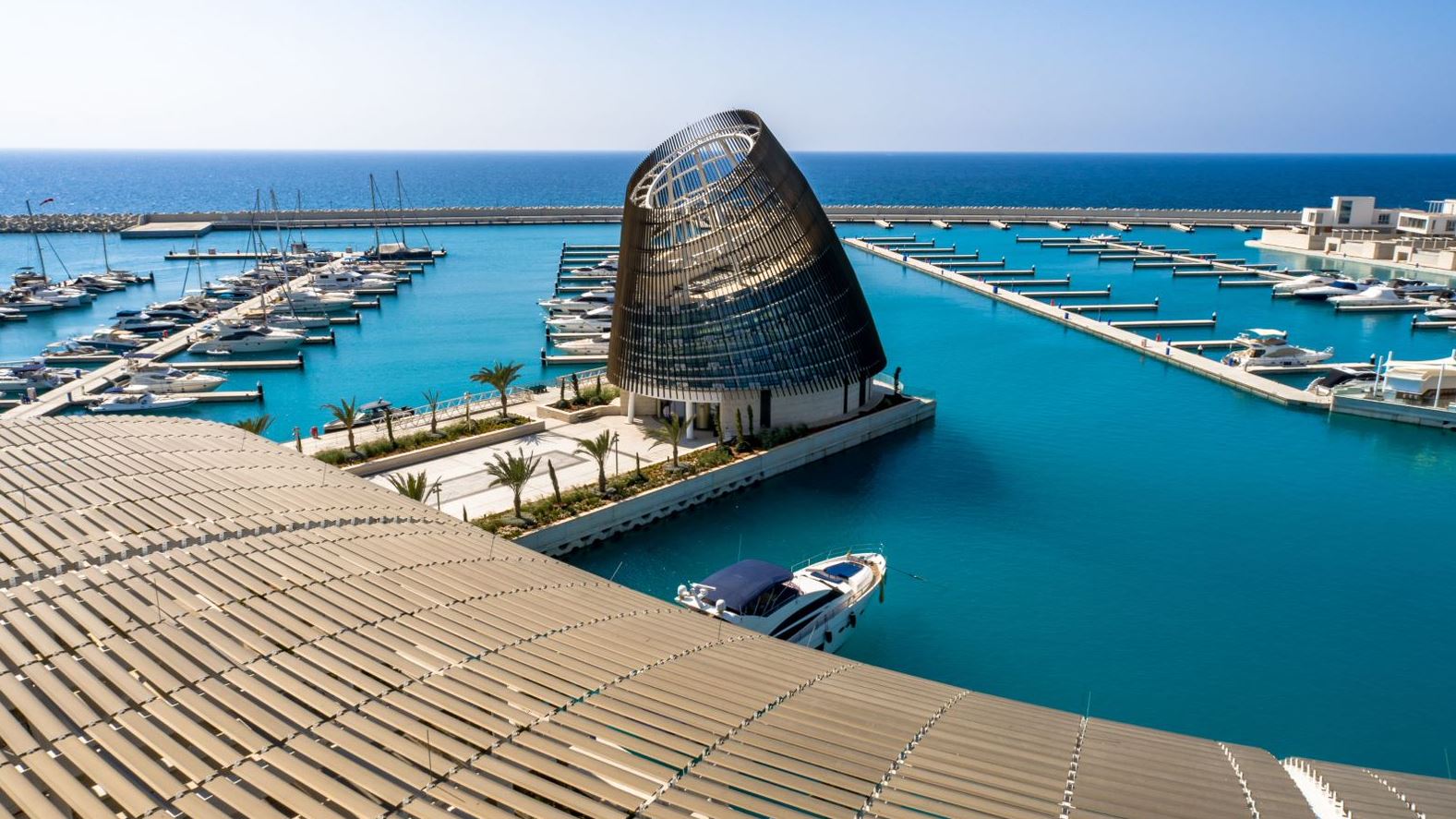 The famous holiday region of Ayia Napa on the Mediterranean island of Cyprus is home to sun-soaked beaches, multi-layered ancient history, myriad natural attractions, and buzzing nightlife. The island offers a warm Cypriot welcome, crystal clear seas, and many culinary delights. Visitors can enjoy basking in the year-round sunshine, hiking in wildflower-studded national parks, and exploring secluded coves and beaches.
The lifestyle destination Ayia Napa Marina , on the island's south-eastern coast, enjoys a unique location amid these stunning beaches, located between the beaches of Ayia Thekla and Makronissos and within easy proximity to top attractions. The semi-circular basin at the scenic seafront evokes an island-like feel. With its upscale homes, facilities, and services, the mixed-use development is the ideal place to experience the best Mediterranean lifestyle in the epitome of elegant surroundings.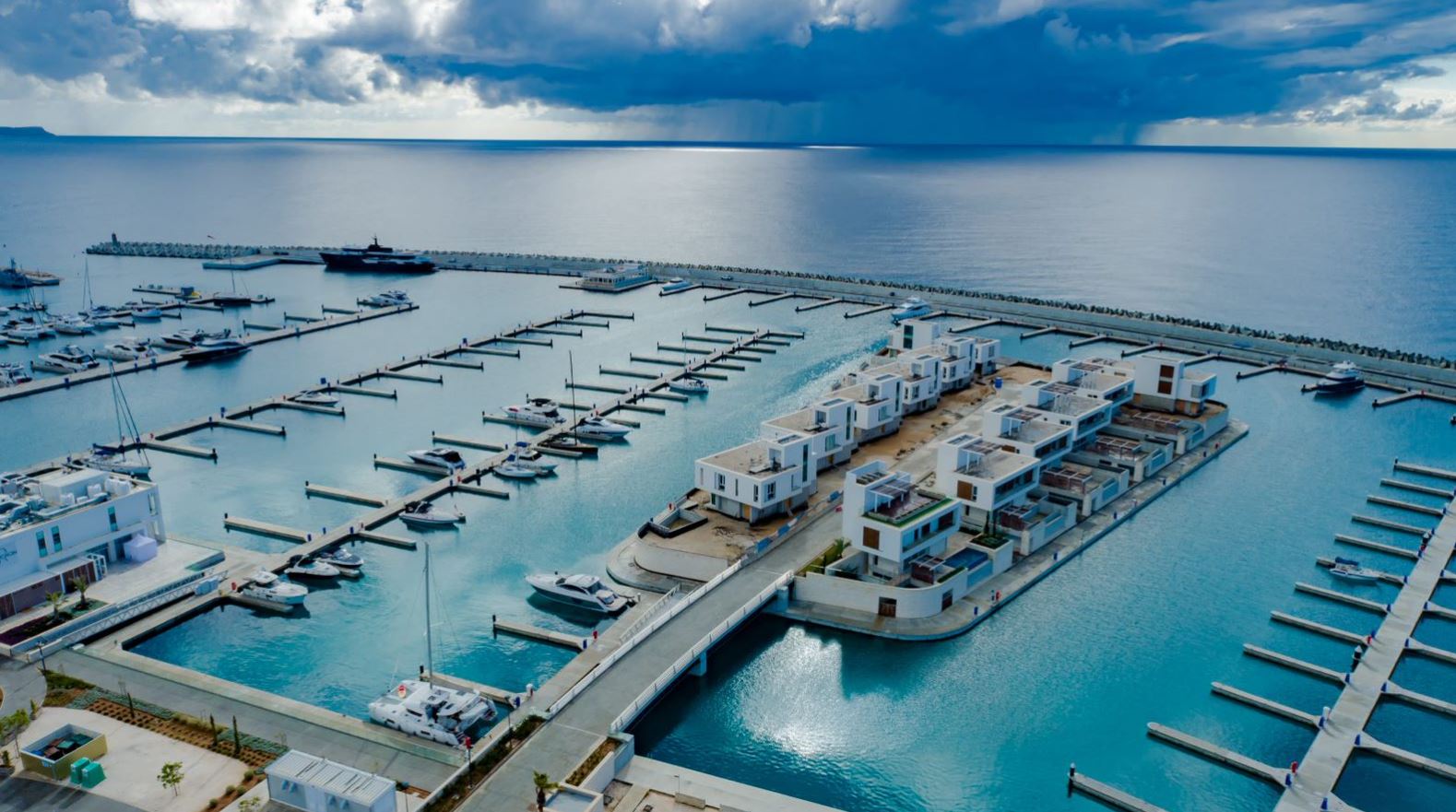 The main shareholder at Ayia Napa Marina is the renowned international conglomerate ORA Developers chaired by Naguib Sawiris. Sawiris and Gerasimos Caramondanis have joined forces with their shared vision to make Ayia Napa Marina the destination of choice for boaters, residents, and guests. The development features 220 apartments in its two iconic, twisting towers. The West Tower is tucked away in the more tranquil part of the development and has 125 spacious, contemporary apartments spread across 25 floors. Private amenities include beautifully landscaped gardens, cabanas, a secure children's play area, daycare facilities, and two pools – one specifically for families. The East Tower, with 95 stylish apartments over 26 floors, is close to all the action with its wide range of services and facilities on the doorstep. The deck, with its infinity pool and cabanas, overlooks the marina and the sea, and there are fitness facilities and a spa for rejuvenation and relaxation.
The 23 island and beach villas provide spacious modern living spaces with uninterrupted panoramic vistas across the Mediterranean. The luxury beach villas on the west of the peninsula offer comfortable, elegant interiors and lush gardens. The island villas are built on a man-made private island inside the marina, and peninsula marina villas overlook the marina with walk-out access to secure docks.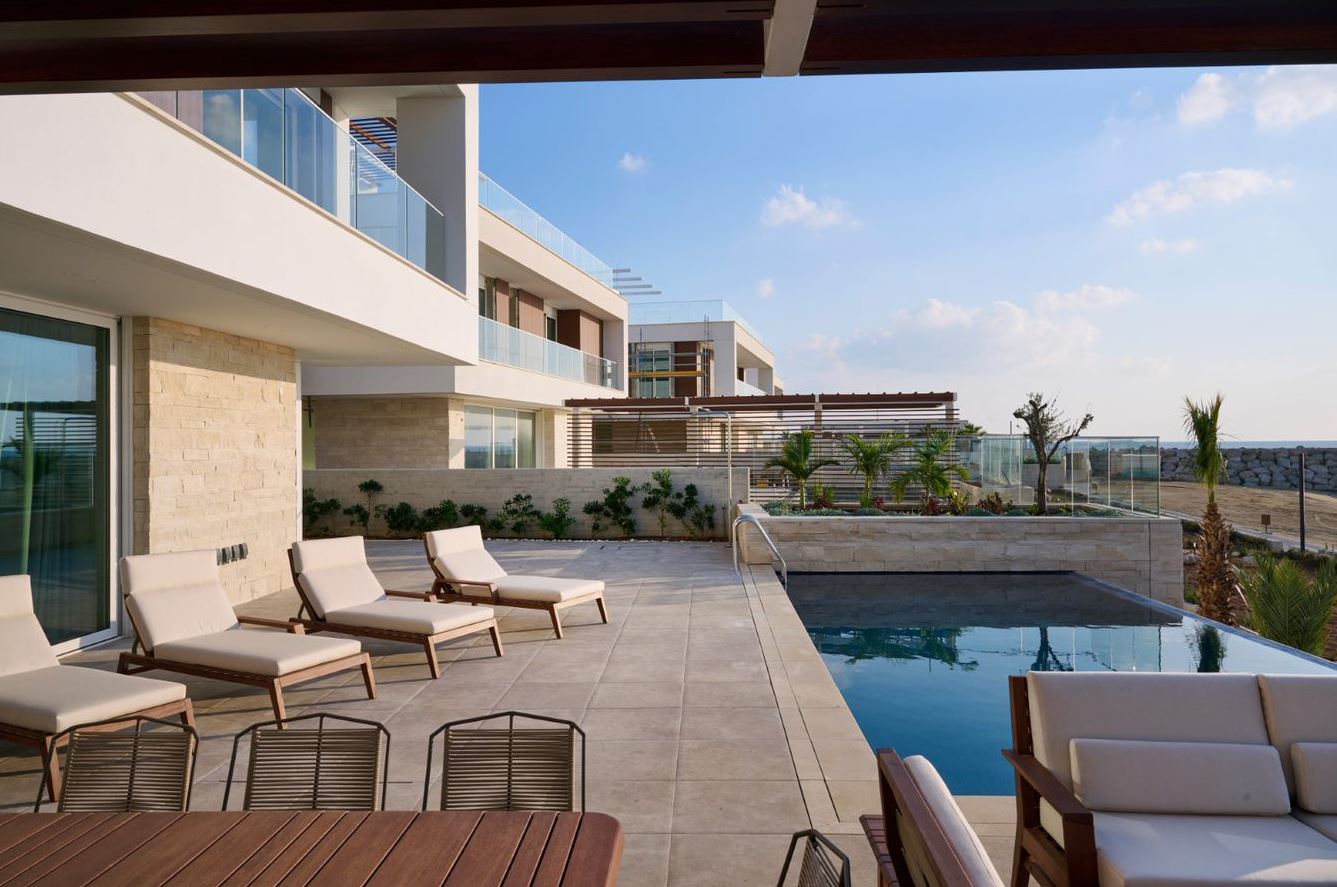 The extensive commercial village, the largest of its kind in the region, provides residents with an exceptional selection of recreational facilities. A mix of regional stone with glass and concrete creates a streamlined, modern feel, while the overhead parasol structure provides shade along the pedestrian promenade.
Ayia Napa has been a Certified Yacht Harbour since 2020, and the marina can host and provide comprehensive services to 600 yachts of up to 110m, with an array of boat storage, including wet and dry docks. The yacht club overlooks the marina and is home to the world-renowned L'Atelier Robuchon restaurant and Le Deli Robuchon. There's also a wide range of carefully curated retail and dining options and bespoke recreational and entertainment experiences, including waterside restaurants, bars, coffee shops. Residents will also find a convenience store, wine and spirit shop, and other retail services, including a pharmacy, ATM services, yacht brokerage, and chandlery for marine supplies.
A private beach club provides a host of facilities, including a bar and lounge area, full kitchen, and large trellised veranda for relaxed al fresco dining overlooking the ocean. With its conical glass architecture, the Event Center is perfect for dream weddings, concerts, and spectacular private and corporate events. For the convenience of visitors, there's also a four-floor parking facility with room for over 550 cars with controlled access and 24/7 security.
Ayia Napa Marina is a highly desirable destination with its luxurious residences and world-class facilities offering the best privacy, security, and convenience – a Mediterranean island paradise. Therefore it is no surprise that the experts at Luxury Lifestyle Awards have selected Ayia Napa Marina as a double winner in the categories of Best Luxury Real Estate Developer in Cyprus 2022 and Best Luxury Mixed-Use Development for Beach & Island Villas in Cyprus 2022. It sets the highest standards for a luxury lifestyle in the Mediterranean sunshine.
To learn more about Ayia Napa Marina and its beautiful residential properties and impressive facilities, visit www.marinaayianapa.com.
About Luxury Lifestyle Awards 
Luxury Lifestyle Awards is a global award selecting, recognizing, celebrating and promoting the best luxury goods and services all over the world. The goal of the company is to connect people with the best of luxury. LLA has evaluated more than 10 000 various goods and services in 400 categories from 60 countries and analyzed the results to give you a TOP list of the best of the best in the world. Such world-renowned brands as Chanel, Dom Perignon, and Ferrari were proudly named winners. The victory brings companies status and recognition, global promotion and exposure to an entirely new market of customers. 
For more information, please visit:?https://luxurylifestyleawards.com/ 
Like us on Facebook:?https://www.facebook.com/LuxuryLifestyleAwards/ 

Join us on Instagram:?https://www.instagram.com/luxurylifestyleawards/ 



[ad_2]

Source link
John Miller has been writing about science, gaming, and tech culture for over a decade. He's a top-rated reviewer with extensive experience helping people find the best deals on tech and more.