[ad_1]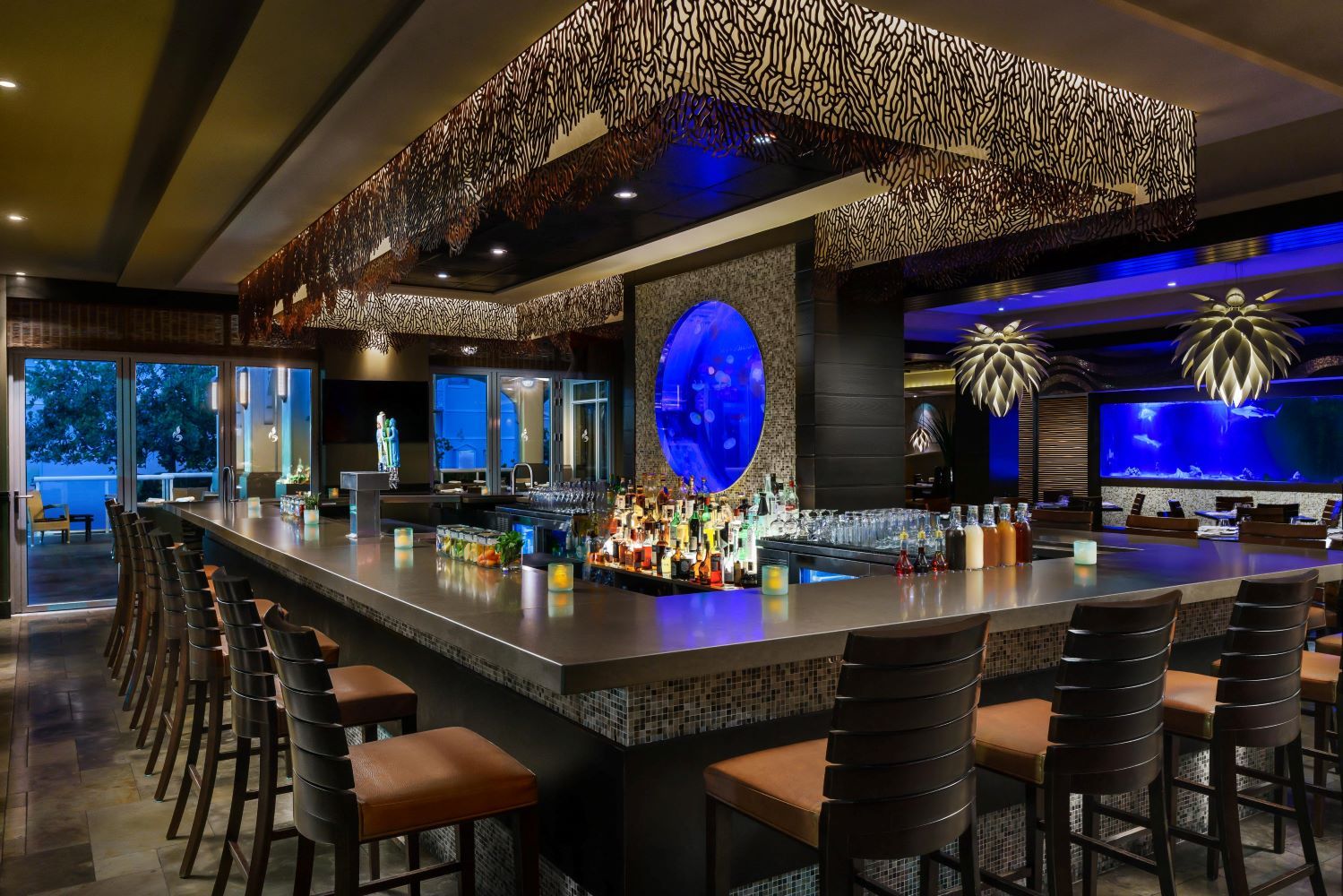 Courtesy of Atlantic Grille
When it comes to dining in Delray Beach, the possibilities are seemingly endless. From the beloved Mexican fare served up at Rocco's Tacos to the casual waterfront spot Deck 84 that churns out some of the best seafood in town, you certainly won't leave this dining destination hungry.
After a recent visit to the quaint seaside village located just 20 minutes south of West Palm Beach, we were delighted to meet the acquaintance of what has quickly become our new favorite friend. If you haven't yet met, consider this your formal introduction to Atlantic Grille.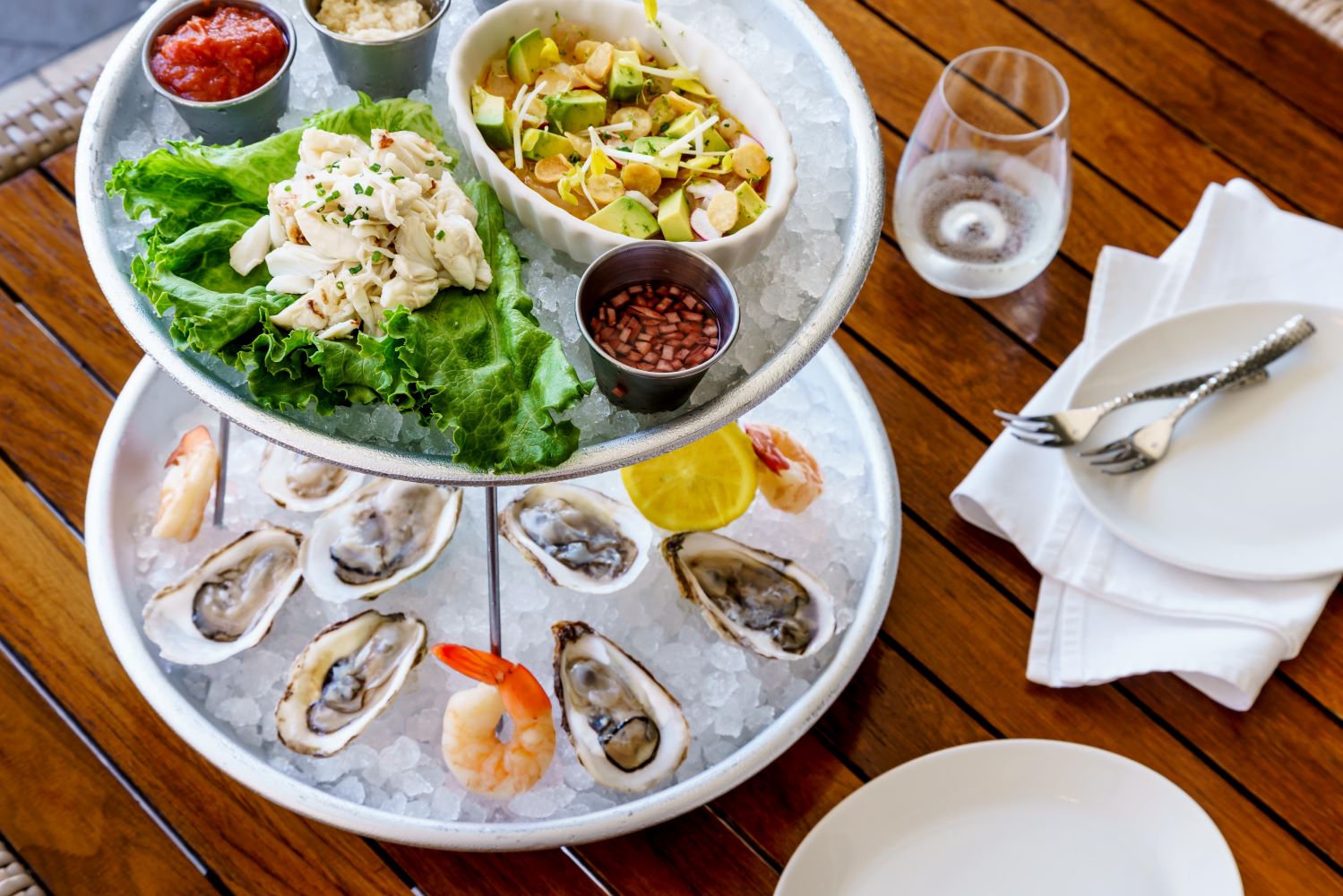 Courtesy of Atlantic Grille
Tucked away in The Seagate Hotel & Spa on popular Atlantic Avenue (the longest main street in Florida), Atlantic Grille is not your typical hotel restaurant. The popular eatery's beautiful dining room features an enormous 450-gallon aquarium. A blue-illuminated tank filled with coral, fish and sharks serves as a conversation piece for diners, and sits prominently as the focal point of the main dining room.
Our friendly server told us the specials of the day included sea bass Oscar and grilled lamb chops. The "Bowls & Bites" selection of starters features everything from grilled Spanish octopus and Kansas City BBQ ribs to spring burrata and a kale Greek salad.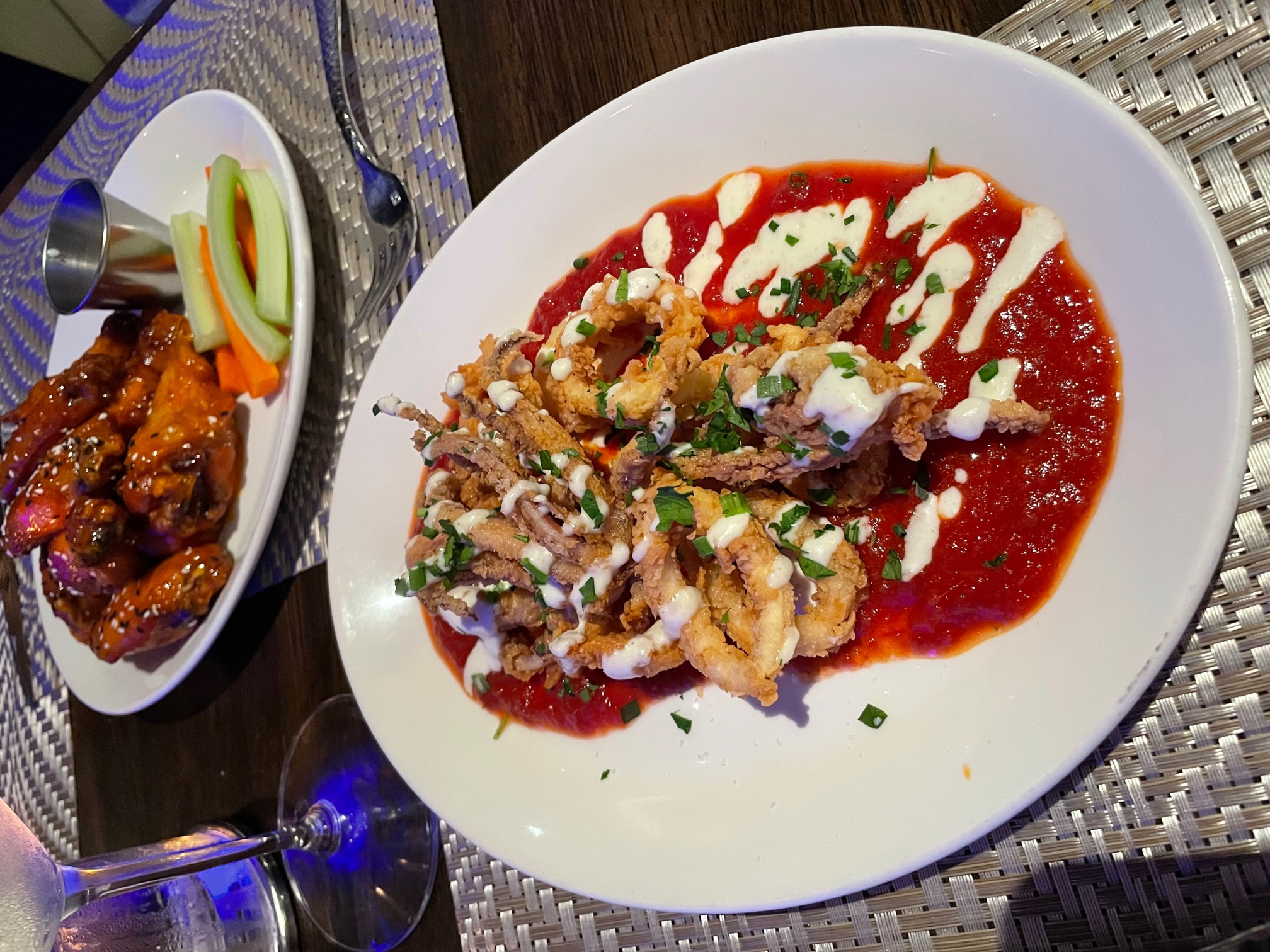 Kellie Speed
We got started with a sampling of their specialty Seagate wings (available in a choice of spicy Buffalo sauce or our favorite, sweet Asian, topped with sesame seeds) served with fresh carrots and celery. Crispy calamari arrived atop a tangy red bravas sauce complemented by a delicious drizzle of garlic aioli.
For main events, the blackened grouper was a standout served with a side of light butter sauce. The 16-ounce ribeye steak was extremely tender and juicy, cooked to our medium rare request. Dinners here are a la carte, so be sure to order up some sides to share. We recommend the mashed potatoes and flavor-filled, crispy Brussels sprouts tossed with sweet soy sauce, toasted peanuts and garlic aioli.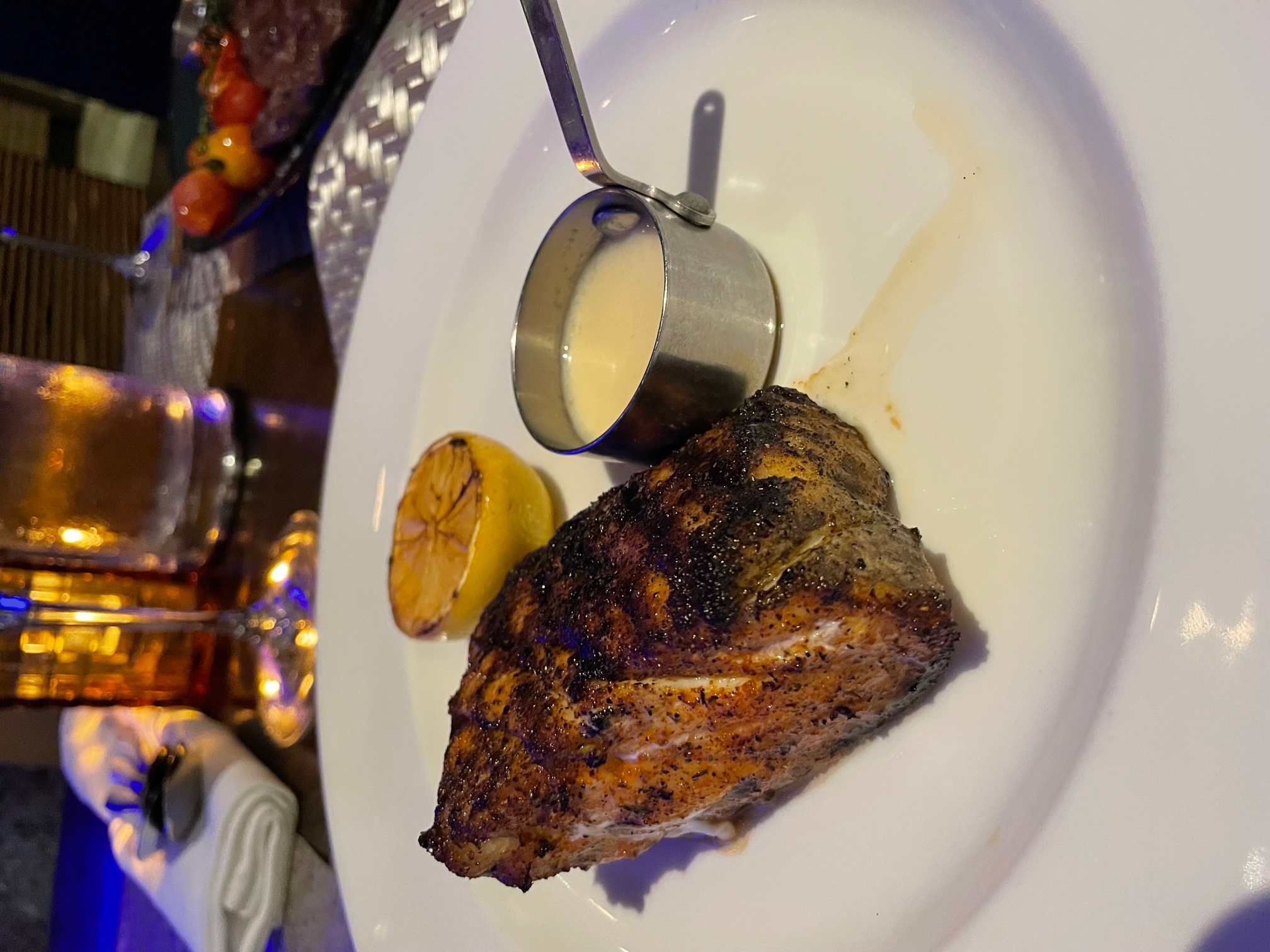 Kellie Speed
There is a nice selection of 'Simply Grilled' offerings that include jumbo shrimp, mahi mahi, Scottish salmon, filet mignon and a massive 24-ounce cowboy steak. Entrees feature mushroom pasta, lobster risotto, roasted seabass filet, red snapper Veracruz, vegan pasta Bolognese, and an apple spiced pork chop.
The restaurant also boasts a nice collection of outdoor seating, so patrons can enjoy alfresco dining while soaking in the sights of Atlantic Avenue.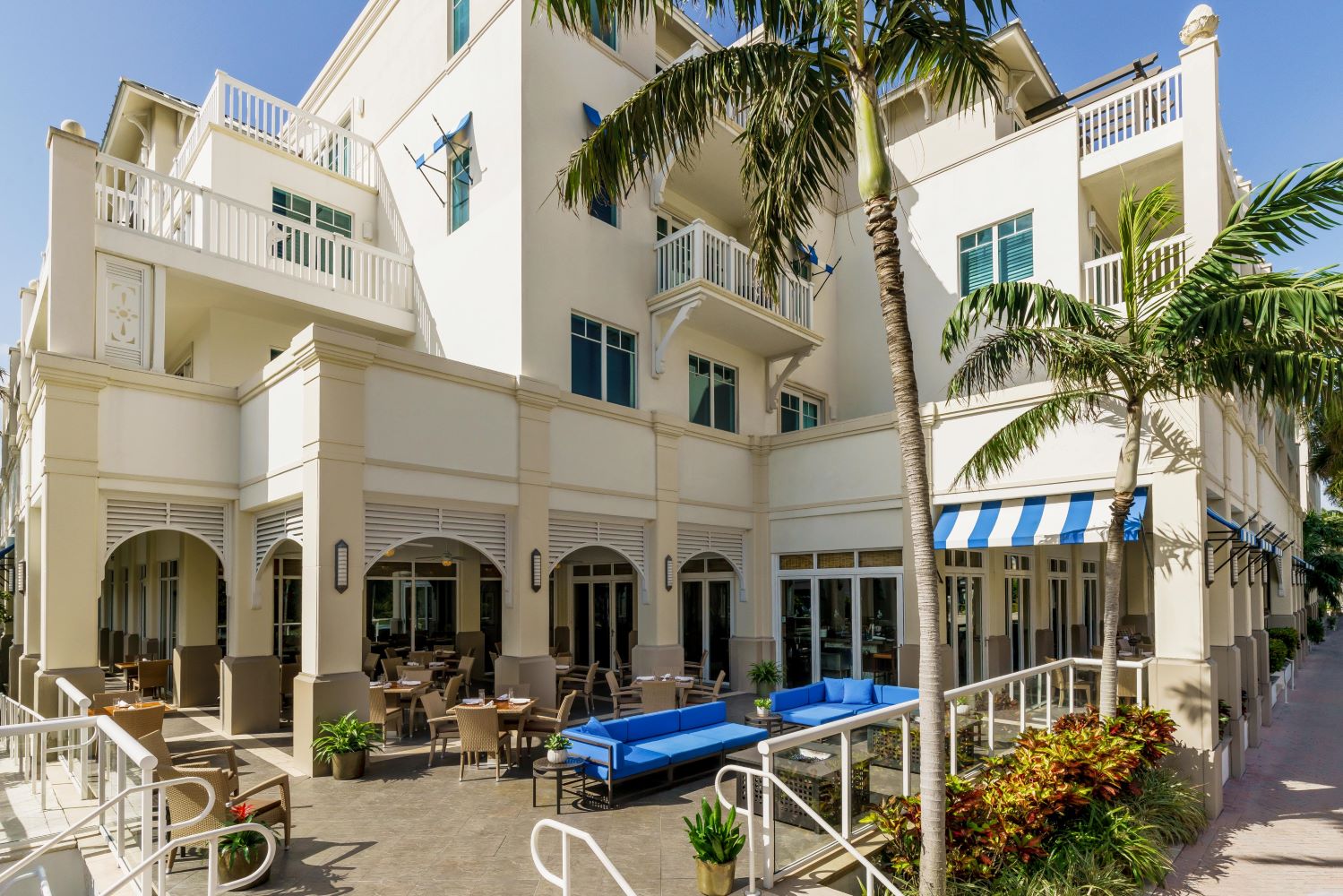 Courtesy of Atlantic Grille
Brunch is served here daily from 10 a.m. to 3 p.m., and they also offer a specialty pool food and drink menu.
Atlantic Grille is located at 1000 E Atlantic Avenue in Delray Beach.



[ad_2]

Source link
John Miller has been writing about science, gaming, and tech culture for over a decade. He's a top-rated reviewer with extensive experience helping people find the best deals on tech and more.