[ad_1]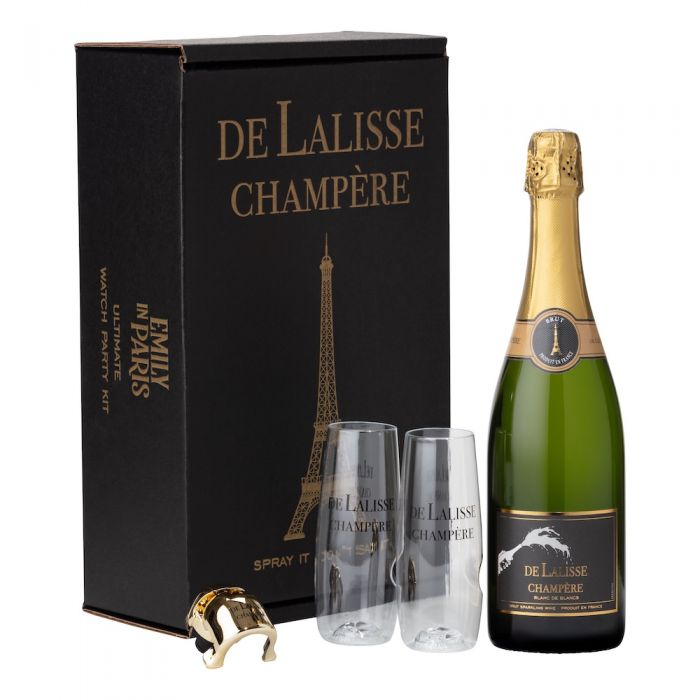 Boisset Collection has announced the exclusive release of DeLalisse Champère, a sparkling wine featured in the second season of Netflix's hit comedy-drama series, Emily in Paris. The creation of Champère is in partnership with Shop The Scenes, the first-to-market in large-scale shoppable TV. Shop The Scenes provides fans with an unprecedented opportunity to shop and explore their favorite shows, movies, and more. DeLalisse Champère French sparkling wine is available to purchase by the bottle for a suggested retail price of $25 per bottle; as a two-bottle gift box ($50); and as a Watch Party Kit ($50), which includes one bottle of wine, two Govino wine flutes, and a Champère branded bottle stopper. 
"Creating Champère together with Shop The Scenes and Emily in Paris is a remarkable innovation for the wine world," enthused Jean-Charles Boisset, proprietor of Boisset Collection. "We have brought to life the story line of Champère from a beloved TV show, added Boisset's quality, history, and heritage in sparkling wine production, and brought the entire experience to consumers in an entirely unique and unprecedented way where you can have direct access to the wine via shoppable TV. We are thrilled to partner with Shop The Scenes!" 
"Shop The Scenes," a joint venture between Jill Martin, of Today Show and QVC fame, and 101 Studios' CEO and Yellowstone Executive Producer David Glasser, redefines Entertainment Commerce. Shop The Scenes launched in early December to great success. It will soon also feature immersive shopping in photorealistic virtual sets directly from Emily in Paris.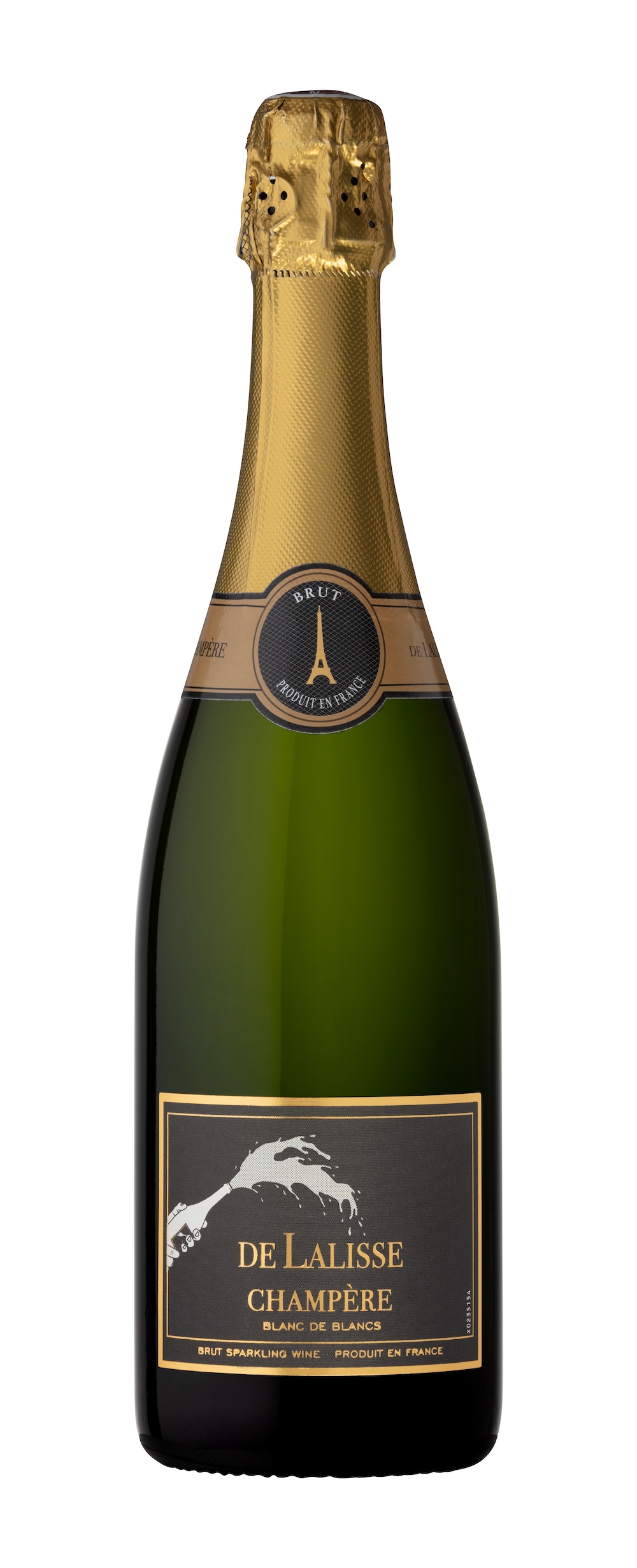 "Some characters transcend the screen," says Martin. "Their styles and personalities resonate with you long after the credits roll. That's why Shop The Scenes is driven to empower fans through unmatched access to experiences and merchandise featured in and inspired by their favorite characters. In Boisset, we found a perfect partner with great pedigree in making exquisite French sparkling wine paired with their embrace of innovation and dynamism." 
Emily in Paris follows the adventures of Emily, a young American woman who moves to Paris for work and finds herself navigating the intricacies of the city's fashion and social scenes. In the show, she finds herself creating a wine named Champère in a pitch to a client – Domaine DeLalisse. While in the show, the wine is celebrated as much for toasting and spraying, the in-real-life Champère is a delightful sparkling wine to sip and savor, produced by Boisset's sparkling wine team in Nuit-St-George, France.
Boisset is a leading producer of French sparkling wine, specializing in Crémant de Bourgogne, as well as Crémant de Jura and French sparkling wine. Boisset is most well-known in the US for its sparkling wines in the JCB Collection, and from Louis Bouillot, a pioneer in the production of fine sparkling wines from Burgundy since 1877, and Charles de Fère, French premium sparkling winemaker. 
Photos courtesy of Boisset



[ad_2]

Source link
John Miller has been writing about science, gaming, and tech culture for over a decade. He's a top-rated reviewer with extensive experience helping people find the best deals on tech and more.