[ad_1]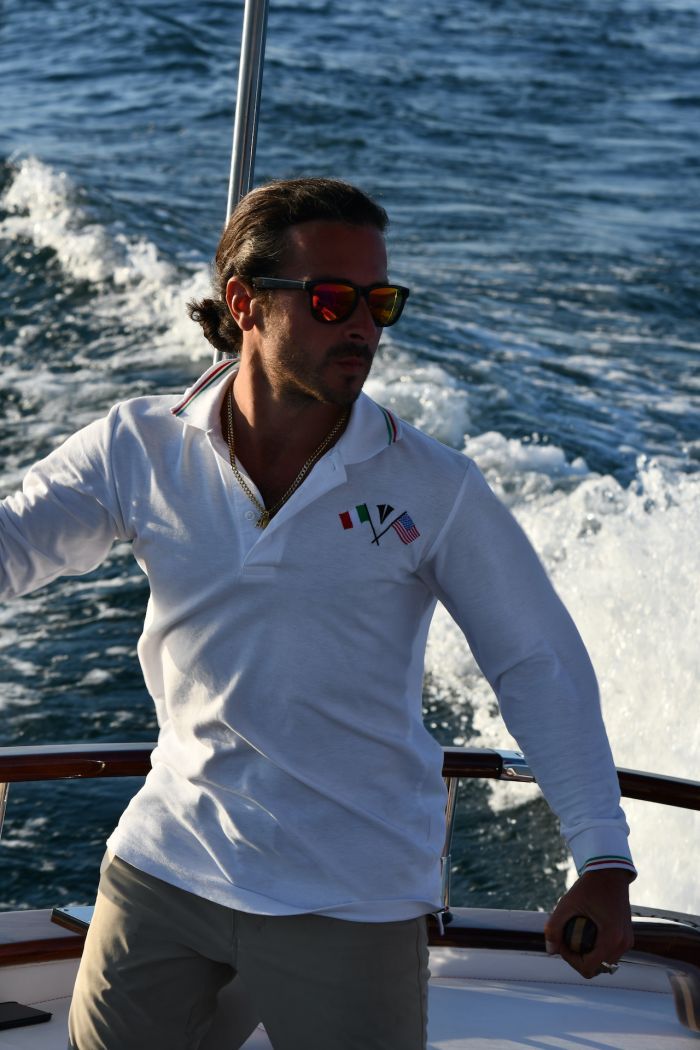 Fratelli Aprea/
The concept of transformation lives in active process –  conversation becomes vision, vision becomes concept, and eventually– if there is unique legacy to concept, vision and conversation– the product becomes a combination of past and present, of mission and vision. Then, it transforms into a new idea, a new life.
One of the newest, transformative ideas is in yachting – one that moves from the past, as they created the Italian Fishing Boat, called a Gozzo — to the present–where they create many sizes of luxury yachts. The transformation comes from a company, Fratelli Aprea, that has been in business, since 1890, founded by Cataldo Aprea. Since then, the company has produced Gozzo boats – Italian fishing vessels– out of the original shipyard in Marina Grande, Sorrento, Italy on the Bay of Naples.  Since 1890, the Fratlli Aprea, meaning the Aprea brothers, have been producing the Gozzo and other vessels. At present, and in its sixth generation,  Antonino and Francesco Aprea  still hand craft these vessels alongside their father, Giovanni; his three brothers, Cataldo, Gaetano, and Antonio; and their multi-generational team of craftsmen, all carrying the seafaring genes of the original Cataldo.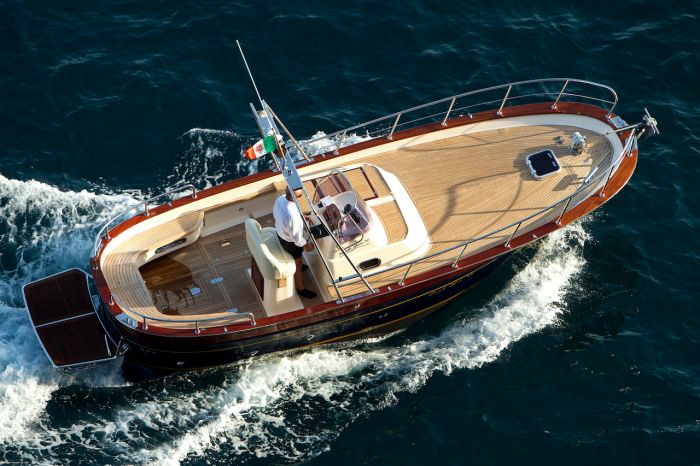 Fratelli Aprea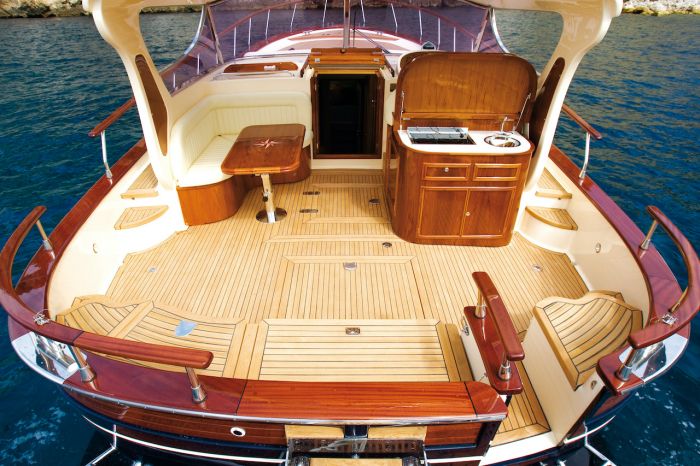 Fratelli Aprea
But now, in this day and age, a transformation has occurred as they have moved from Italian fishing boat status to a new handmade Italian yacht eminence, began just a few years ago. And it was conceptualized by a friend of one of the younger Aprea brothers, an American named Michael Sinacola, now CEO of the USA division of Fratelli Aprea; not in Palm Beach, or in Newport, but in the town of Boyne City, Michigan, near the confluence of two major Great Lakes: Lake Michigan and Lake Huron.
Mr. Sinacola is not a seafarer by nurture, but a lake farer – he grew up near Lake Michigan, and knew well the lake-faring cultures of both Lake Michigan and Lake Huron. He also knew the multiple boat and yacht companies built in the Michigan area: Chris Craft, Crest Marine, Tiara Yachts; and knew well the needs and wants of the boat and yacht collector cultures associated with them. He also knew that the Fratelli Aprea Gozzo had the DNA to transform itself from the classic Gozzo Italian fishing vessel into a new life form: a handmade Italian yacht:  a new idea for new 21st century experientially-based buyer.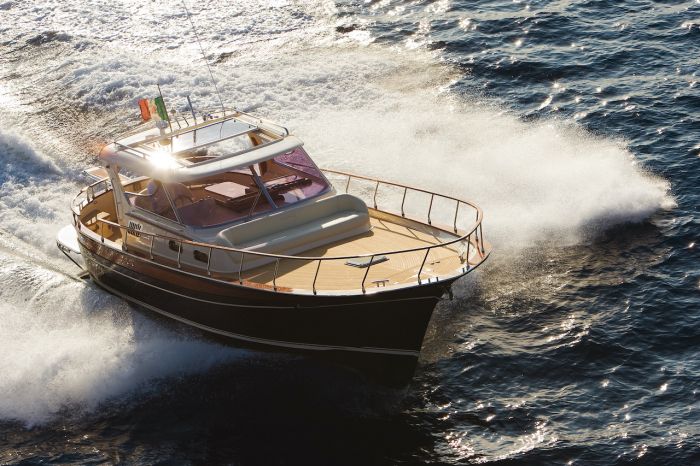 Fratelli Aprea – 36 foot yacht
Recently, JustLuxe was in conversation with Mr. Sinacola, and learned more about how the Fratelli Aprea past informs the new yachting present, as Fratelli Aprea creates new American roots. 
JustLuxe:  At first, what qualities did you see in the Fratelli Aprea Gozzo that you could also see being transformed into a handmade, artisanal yacht? 
Mr. Sinacola: I realize, and have for a long time, that the Fratelli Aprea boats take on their own personality both in and out of the water. They are living entities, expressing the passion and hard work of those artisans who build the boats. The teak and mahogany are transformed into the body and soul of the vessel.  So the DNA – involving Italian legacy and the worth of the Gozzo boat — was already there. The process –creating a new life from the existing DNA – was not as difficult as it would have been were the Fratelli Aprea DNA not there.
JustLuxe: In your experience, what is the true differentiator between smaller yachts, built by Fratelli Aprea, and larger mega yachts? 
Mr. Sinacola: I saw this differentiator played out in front of me while I was in Sorrento at the Fratelli Aprea shipyard! A well-to-do English businessman and his friends pulled into the harbor on his mega yacht and wanted to see the Fratelli Aprea shipyard. He wanted to see smaller yachts – and somehow, I can't remember what he said, but his inference was he wanted a more personal experience with ocean, waves, the taste of salt air, than he had on his mega yacht. He ended up buying a smaller Fratelli Aprea yacht, for personal use.  I have not forgotten that – as larger does not always provide better – especially as regards a more sensual experience with yachting. 
JustLuxe: What other aspects of the Fratelli Aprea vessels define, in your vocabulary, a product that has intrinsic worth?
Mr. Sinacola – We have a custom footprint – we have no production models. Everything in and on our boats is custom, which essentially means the boat and all else is handmade, artisanally based, associated with the fulfillment of the needs and wants of the buyer. The Aprea shipyard continues to make, and has made,  multiple vessels for clients with mobility and accessibility requirements also.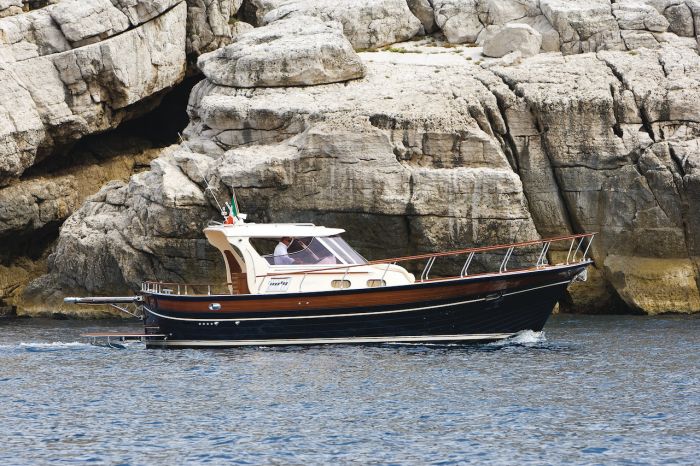 Fratelli Aprea
And as for custom interior design, our decks and all our woods are grain-matched – usually teak, cherry, and oak. Such a footprint also defines the yacht's presence and voice. Our yacht sizes range from 26' to 50'. Finally, as I inferred before, these yachts allow the owner to be closer to water whether it is lake or sea, and, because it is custom, the vessel is truly considered an extension of the owner, him or herself.  The great Jacque Cousteau once said,  "The sea, once it casts its spell, holds one in its net of wonder forever."
I often think of that net of wonder,  as our vessels allow owners, once they are on sea or lake, to experience sailing in terms of experiential intimacy and even attachment to the water. In my view, this is a rare, transformative experience, well-known to Italians, and soon to be well-known to Americans also.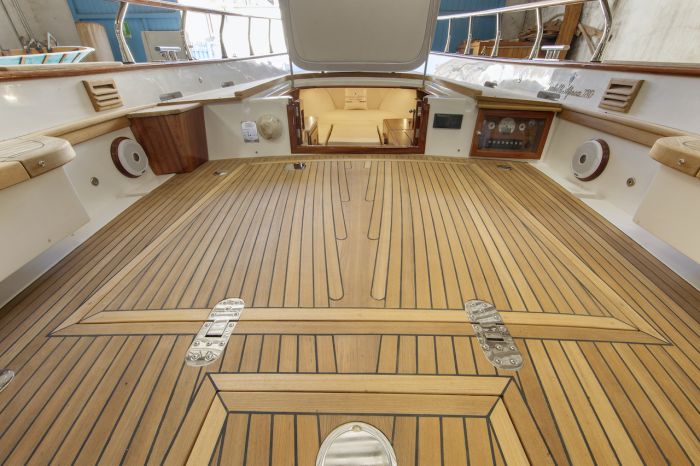 Fratelli Aprea
Artisan woodowrk on the Fratelli Aprea Yacht deck.



[ad_2]

Source link
John Miller has been writing about science, gaming, and tech culture for over a decade. He's a top-rated reviewer with extensive experience helping people find the best deals on tech and more.