[ad_1]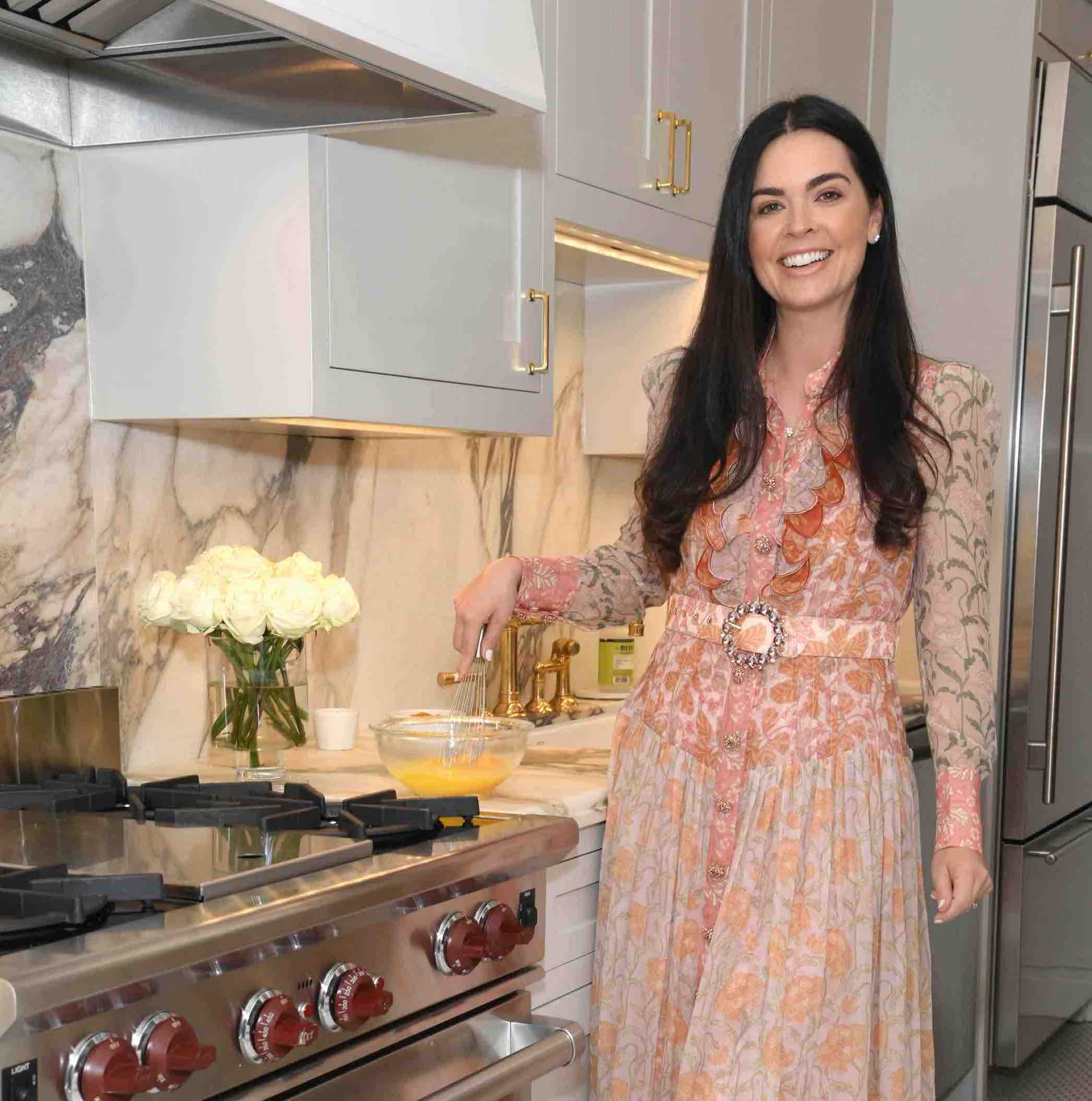 Sub-Zero
Chef, author and The Kitchen co-host Katie Lee Biegel has teamed up with Sub-Zero, Wolf and Cove to help consumers find more meditative moments in the kitchen. Here is some of her advice for using cooking as a form of self care.
JL: How did you end up teaming with Sub-Zero, Wolf and Cove?
KLB: I've used Sub-Zero, Wolf, and Cove appliances in my home for years, including my most recent renovation in New York City. As someone who cooks constantly, it's incredibly important to have appliances that I can rely on. I know my groceries will stay fresher for longer in my Sub-Zero Refrigerator and my Wolf Range cooks everything evenly for consistent, delicious results. When I heard about their Kitchen Therapy initiative, which centers around cooking as a form of self-care, I was thrilled to team up.
 JL: Do you get the Winter Blues? How does Kitchen Therapy help?
KLB:I think many people get the winter blues to some degree. I am fortunate that my passion for cooking is also my profession, and I also use it whenever I need a boost or a pick-me-up from a down mood. Whether I'm chopping, stirring, or kneading dough, cooking has always been therapeutic for me. I like to carve out extra "me time" in the kitchen and make some of my favorite comfort foods that I know will boost my spirits and make me feel good. When I immerse myself in making a cozy meal, I really try to stay present and focus on enjoying the process as much as the end result. 
JL: How can you create a therapeutic kitchen?
KLB: Keeping the kitchen clean is key for creating a calming and uplifting space that you'll enjoy spending time in. I like to stay as organized as possible and clean as I go to avoid clutter building up. Adding elements like fresh flowers or your favorite music help make the kitchen feel more like an oasis. I also like to keep my refrigerator stocked with fresh fruit, snacks, and my favorite drinks for when I want to escape to the kitchen for a little treat.
JL: What are essentials in your kitchen?
KLB: Having quality appliances that work hard for me is essential – it allows me to take a step back and enjoy the cooking process more without worrying about the outcome. Some of my other essentials include my cast iron skillet, a sharp Chef's knife, my mini food processor, and a well-stocked pantry.  
JL: What are your favorite recipes to beat post-holiday cooking fatigue and the winter blues? 
KLB: I am a big fan of sheet pan recipes. On a busy weeknight, it is an easy way to get dinner on the table quickly and efficiently, with less clean up. On the weekends, we like to have something that cooks all day and fills the house with a yummy aroma, like a beef stew.
JL: Can you give us a glimpse of The Kitchen's upcoming season?
KLB: We have so many great episodes coming up on The Kitchen! We have a chicken wing cook-off, brunch recipes, Mardi Gras, and a whole episode inspired by the series Cheers. It was so much fun to film. Our set designers decorated the kitchen to look like Cheers and we even got into costumes.  
JL: What are some projects that you are working on?
KLB: I am currently recipe testing for our next round of filming The Kitchen and I am doing some creative writing as well.  My biggest project though is taking care of my daughter, Iris.  She keeps me very busy!



[ad_2]

Source link
John Miller has been writing about science, gaming, and tech culture for over a decade. He's a top-rated reviewer with extensive experience helping people find the best deals on tech and more.